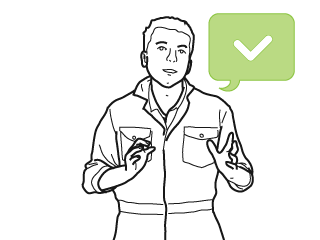 Make and share better decisions - faster!
Diagnose more frequently, more quickly, and more accurately. Communicate results immediately with confidence inspiring clarity and transparency.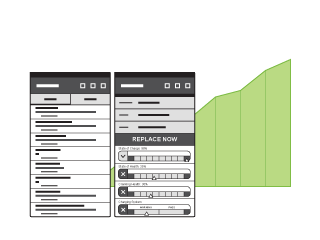 Measure performance – drive execution!
Data becomes information and drives behavior. Fast and routine testing finds more batteries before they fail delighting customers and driving sales.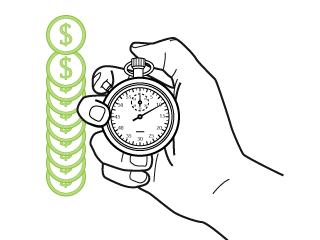 A smart investment!
Integrated and shared data enables your technicians to quickly and accurately manage after-sales service, saving time and reducing unnecessary expense.
Technician
For the single owner / operator
FREE
Fastest comprehensive test & report in the industry (< 1 min)
Unmatched test accuracy and decisiveness for 6, 8 and 12V batteries.
Complete starting and charging system testing
Complete B2QScan functionality
Unlimited cloud storage, backup & restore, software updates
Automatic custom battery test algorithms (AGM and more)
Automatic, transparent, unlimited app/algorithm updates
BatteryPortalTM web interface for basic records search and reporting
Professional
For sites with multiple technicians
$15 / month*
Everything in B2Q Technician plus:
Connect up to 10 technicians to single Service manager real time access to test reports from all technicians
Automatic Smart VIN lookup of past test data and vehicle specifications
All technicians view, search, sort, and filter reports and usage for all location users
Centralized management and reporting of all testing activity through BatteryPortal
Print and email test reports instantly
Easy communication and sharing of reports with other technicians, service manager, and customers
Easy billing, per location, unlimited test devices allowed
*+ $2/mo for 2nd and additional techs
Enterprise
For multi-site enterprises
$35 / month / site
Everything in B2Q Professional plus:
Smart Alert - enterprise wide identification of previous service transactions
Automatic monthly reporting across all enterprise locations
Enables proactive self-management of battery program and warranty across all sites
Allows informed administration of customer warranty issues
Battery lifecycle and warranty tracking across enterprise
Unlimited technician accounts and devices per site
Smart Advisor – Automatic notice of battery specifications, service notices, and battery location
Quick search from any test application
Automatic reporting for all associated locations
Monthly invoiced billing.